[Release Notice] GeoVision Introduces GV-FR Panel as a Touchless Access Control Solution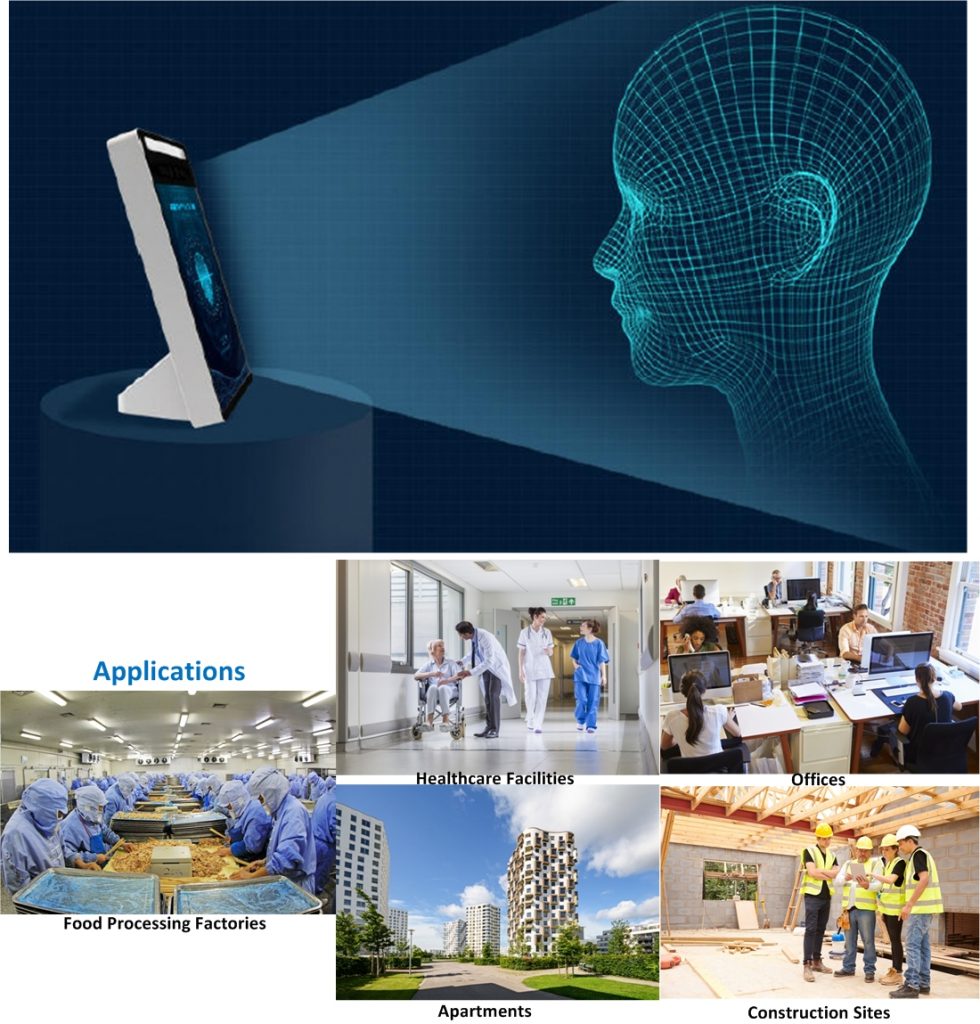 Multimodal Touchless Credentials — Face Recognition, 13.56 MHz Smartcards and QR Code scan
---
January 29, 2021 – In efforts to counter the spread of COVID-19 and other diseases, touchless identification has become a trend and the future of access control. GeoVision's new face recognition reader GV-FR Panel — meeting the emerging need to limit physical contact to keypads or fingerprint sensors — provides a touchless access control and time-attendance solution.
With an 8" LCD touchscreen of 800 x 1280 HD display, GV-FR Panel delivers vivid images and analyzes faces in real time. It grants or denies access when detecting and recognizing faces as registered or unknown.
Built in a 13.56 MHz reader, GV-FR Panel can perform not only face recognition access control but other touchless identification and authentication — when connecting to GeoVision access control systems. For high security domains where double-authentication is required, it can permit access only after both the paired access card and the presented face have been verified. It can also perform QR code-based identification by scanning QR codes from visitors' mobile phones issued by GV-ASManager's visitor management system.
Equipped with an IR (Infrared) camera, GV-FR Panel detects changes in the environment and illuminates with LED which makes it possible to recognize and authenticate faces in the dark.
GV-FR Panel, with on-edge ability to recognize faces instantly, can accommodate up to 10,000 faces images, 10,000 access cards and 30,000 event logs, which capability can easily handle the number of users in small and medium level enterprise environment.
To further expand the use, GV-FR Panel can be incorporated into any third-party Wiegand access control system, as well as working as a standalone by simply connecting to a door lock to grant access– which transform a legacy access system into an intelligent and secure system.
Moreover, in terms of improving the efficiency of managing and securing facilities, users can receive push notifications, with face images captured, when faces are identified or unauthorized persons are detected on GV-FR Panel, through GV-Face mobile app.
Ideal for zone control in food processing factories, healthcare facilities where hygiene is important, for construction sites where it is not easy to use touch-based authentication, and for other scenes requiring touchless door control and attendance checking, GV-FR Panel will bring you a new experience of convenience and improved security as well.
For more information, please visit the webpage, or refer to GV-FR Panel Datasheet.
#contactless access control solution